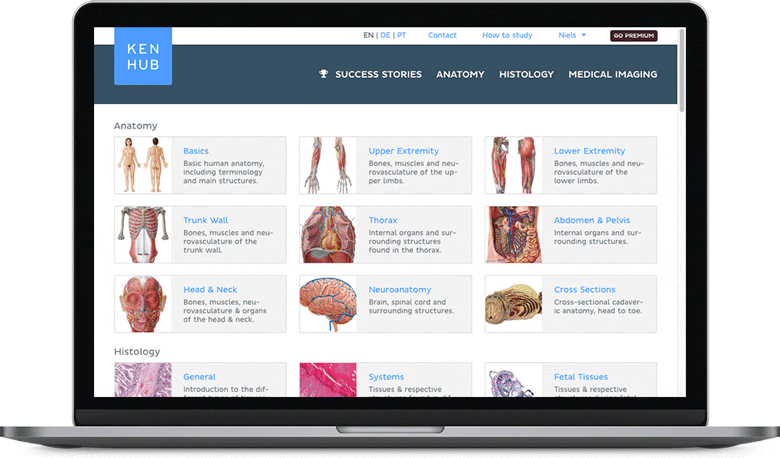 Goodbye anatomy class timetable, hello flexible learning
What if you could take an anatomy course whenever and wherever you want - no timetables, no travel time and no stuffy classrooms? 
At Kenhub, it's possible. Using a clever combination of anatomy atlas, in-depth articles, video tutorials and interactive quizzes, we provide hundreds of free online anatomy classes to teach you the basic right up to the advanced details of a topic.
Fast, free, effective and location independent learning - what's not to love?