Human anatomy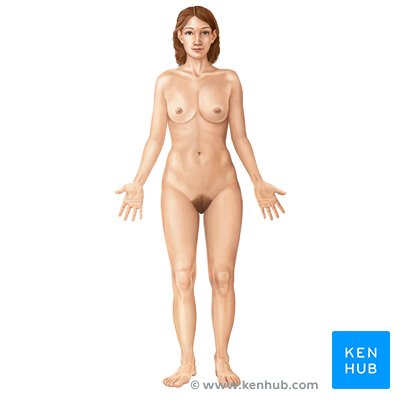 The human body is a complex and intricate piece of engineering in which every structure plays a precise role. There are approximately 200 bones, 650 muscles, 79 organs, and enough blood vessels to circle the Earth twice!
Medical schools typically teach the anatomy of these structures in approximately one academic year. However, what does human anatomy actually entail?
In this article, we'll take a look at what this subject means and how you can tackle it in the most logical way.
Ways to explore human anatomy

| | |
| --- | --- |
| Regional anatomy | Organises the body into defined parts: Upper limb, lower limb, trunk and back, thorax, abdomen and pelvis, head and neck, neuroanatomy |
| Systemic anatomy | Evaluates the body by defined systems: Integumentary, musculoskeletal, nervous, endocrine, circulatory, respiratory, digestive, urinary, reproductive, lymphatic systems |
| Microscopic anatomy | Looks at the microscopic structure of tissues and organs  |
| Other methods | Clincal/applied anatomy, cross-section, medical imaging  |
Human anatomy: want to learn more about it?

Our engaging videos, interactive quizzes, in-depth articles and HD atlas are here to get you top results faster.

What do you prefer to learn with?

"I would honestly say that Kenhub cut my study time in half." – Read more.

Kim Bengochea, Regis University, Denver

© Unless stated otherwise, all content, including illustrations are exclusive property of Kenhub GmbH, and are protected by German and international copyright laws. All rights reserved.