Neuroanatomy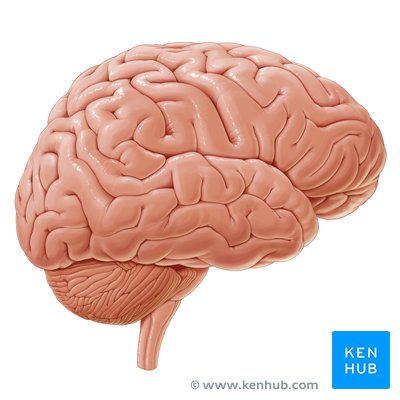 We all know that hesitation when you're about to open a neuroanatomy textbook. It feels as though you're about to go to Mordor. That's usually due to the complexity of the subject, which textbooks often fail to simplify and thus give fuel to the theory that the nervous system is so hard to learn.
It doesn't have to be that way. In this article we will introduce you to the main concepts of neuroanatomy and the major structures of the nervous system. After that, you can dive into our series of easy-to-read study materials, so that at the end of your neuroanatomy journey you'll feel more like Frodo Baggins, rather than the fallen Boromir.
Key facts about neuroanatomy
Nervous system
Definition: A network of neurons whose main function is to generate, modulate and transmit information between all the parts of the body.
Structural divisions: central nervous system (CNS), peripheral nervous system (PNS)

Central nervous system
Definition: Neural tissue within the skull and vertebral column that is the integrative and command center of the body.
Parts: Brain, spinal cord

Peripheral nervous system
Definition: Neural tissue outside the CNS whose function is to convey the information between the CNS and rest of the body.
Parts: Peripheral nerves, ganglia
Functional divisions: Autonomic nervous system (ANS), somatic nervous system (SNS)

Autonomic nervous system
Definition: Involuntary component of the PNS that controls cardiac, glandular and smooth muscle cells.
Divisions: Sympathetic nervous system (SANS), parasympathetic nervous system (PANS)

Somatic nervous system
Definition: Voluntary component of the PNS in charge to direct the voluntary body movements and convey feel sensation from the skin, muscles and joints.

Neuroanatomy: want to learn more about it?
Our engaging videos, interactive quizzes, in-depth articles and HD atlas are here to get you top results faster.
What do you prefer to learn with?
"I would honestly say that Kenhub cut my study time in half." – Read more.
Kim Bengochea, Regis University, Denver

© Unless stated otherwise, all content, including illustrations are exclusive property of Kenhub GmbH, and are protected by German and international copyright laws. All rights reserved.