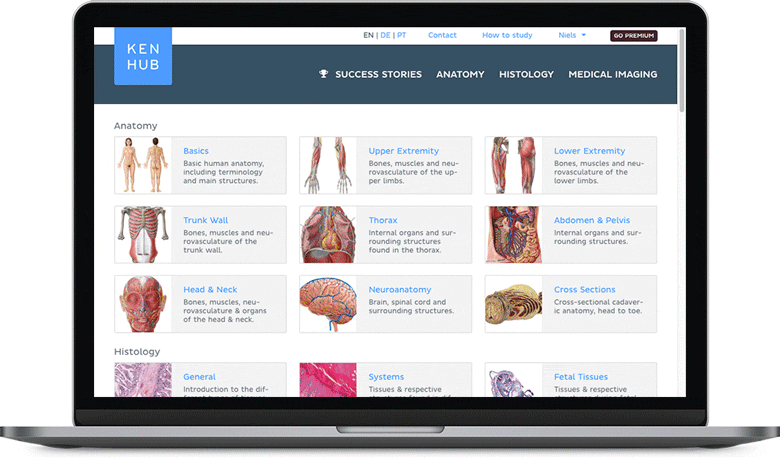 Fast, stress-free and effective learning
Anyone who has ever embarked upon the mission of learning anatomy will know that it's no easy feat. With so much to learn, it can be difficult to know where to begin. 
Kenhub provides you with simple, stress-free anatomy crash courses on hundreds of different topics. Our guided learning paths ensure you stay focused and on track throughout your studies. Whichever topic you need to learn, we've got the tools you need to succeed in record time.