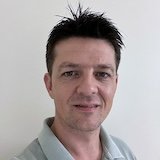 Konstantinos Tsamis MD, PhD
Content Reviewer
Konstantinos Tsamis is a neurologist and assistant professor of physiology in the School of Medicine, University of Ioannina. 
Dr. Tsamis studied medicine at the University of Thessaloniki, Greece and defended his doctoral thesis in 2011. He then served as neurologist in several Greek hospitals. In May 2021 he joined the University of Ioannina. 
His research interests are mainly focused on the structure and function of neuronal circuits, on mechanisms underlying synapses' formation, their disruption in neurological disorders and the effect of different therapeutic agents. He has published numerous scientific papers in reputable scientific journals. His teaching activities include physiology and neurology in pre-graduate medical students and neuroscience in master students. He is also enthusiastically engaged in science outreach events with the team Exploring the Brain. 
Connect with Konstantinos

Our medical review process
Kenhub helps students from around the world to learn better. We are committed to providing healthcare students with high-quality, reliable and accurate information about the human body. All information on our website is grounded on academic literature and research, validated by experts, and trusted by more than 4 million users. We follow the highest educational and scientific standards. The authors of our articles are medical students, junior doctors, or postgrads who are passionate about anatomy, histology and medical education. Kenhub does not offer medical advice. Read more.