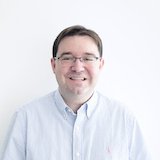 Ilias Nikas MD, PhD
Content Reviewer
Ilias is an Assistant Professor of Pathology at the School of Medicine, European University Cyprus, Nicosia, Cyprus.
Ilias studied Medicine at the School of Medicine, Aristotle University of Thessaloniki, Greece and performed his doctoral research at the Institute of Pathology, Technical University of Munich, Germany. He completed his clinical training (residency) in Cytopathology in Greece, in addition to a visiting fellowship in Molecular Pathology at the Department of Pathology, Seoul National University Hospital, Korea.
Ilias is currently involved in the teaching of Histology and Pathology at the School of Medicine, European University Cyprus. His research interests focus on the Molecular Pathology of Solid Neoplasms in addition to Medical Education. His publications, as first or last author, can be found in high impact factor journals, such as the Anatomical Sciences Education, Cancer Letters, Cancers, Cells, Journal of Personalized Medicine etc. 
Connect with Ilias
Our medical review process
Kenhub helps students from around the world to learn better. We are committed to providing healthcare students with high-quality, reliable and accurate information about the human body. All information on our website is grounded on academic literature and research, validated by experts, and trusted by more than 2 million users. We follow the highest educational and scientific standards. The authors of our articles are medical students, junior doctors, or postgrads who are passionate about anatomy, histology and medical education. Kenhub does not offer medical advice. Read more.