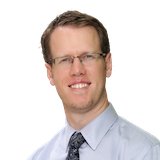 Mike Pascoe PhD
Content Reviewer
Mike is an Associate Professor of anatomy at the University of Colorado Anschutz Medical Campus.
Dr. Pascoe studied the neurophysiology of movement at the University of Colorado Boulder and defended his doctoral dissertation in 2010. He then joined the faculty at Anschutz in 2011 where he develops and delivers gross anatomy curricula to physical therapy, physician assistant, and medical doctor students.
His primary research interest is the investigation of constructivist approaches in technology-enabled learning environments (e.g., wiki usage, interactive modules, Snapchat, etc) to improve learning outcomes and student satisfaction. Of secondary interest is the determination of "need-to-know" anatomy content for physical therapy students.
Dr. Pascoe serves as a peer reviewer for many journals, coordinates the Anatomic Events Calendar.

Connect with Mike
Our medical review process
Kenhub helps students from around the world to learn better. We are committed to providing healthcare students with high-quality, reliable and accurate information about the human body. All information on our website is grounded on academic literature and research, validated by experts, and trusted by more than 2 million users. We follow the highest educational and scientific standards. The authors of our articles are medical students, junior doctors, or postgrads who are passionate about anatomy, histology and medical education. Kenhub does not offer medical advice. Read more.