Salpingopharyngeus muscle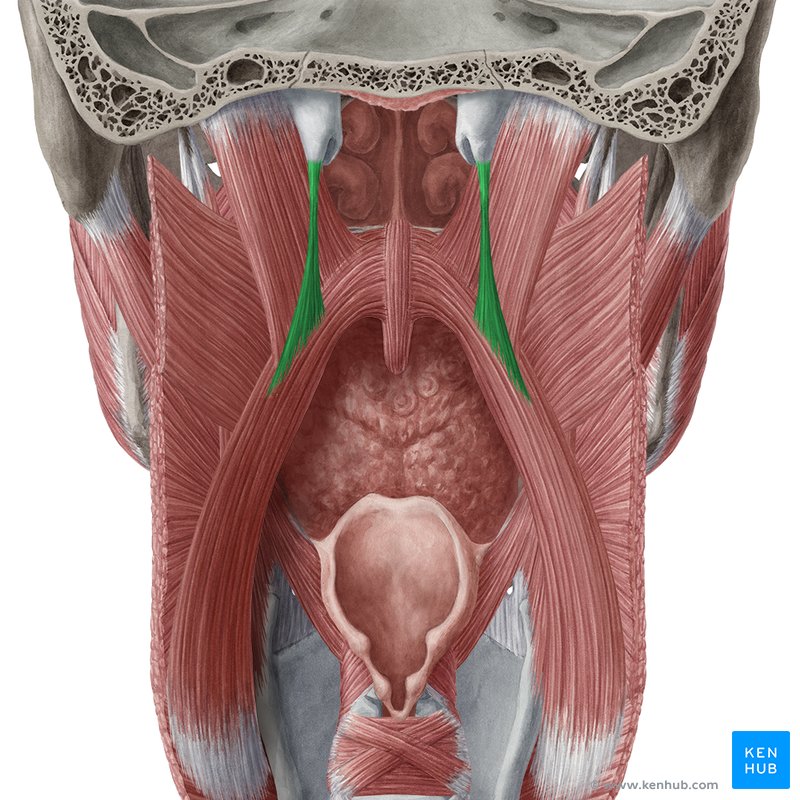 Salpingopharyngeus is a longitudinal muscle that contributes to the muscular wall of the pharynx. Together with the stylopharyngeus and palatopharyngeus, it belongs to the inner longitudinal group of pharyngeal muscles.
This muscle aids speech and swallowing by shortening and widening the pharynx. It also helps in equalizing the pressure between the middle ear and external environment by opening the auditory (Eustachian) tube.
This article will discuss the anatomy and function of the salpingopharyngeus muscle.
Key facts about the salpingopharyngeus muscle

| | |
| --- | --- |
| Origin | Inferior/cartilaginous part of auditory (Eustachian) tube |
| Insertion | Blends with palatopharyngeus muscle |
| Action | Elevates pharynx, opens auditory tube during swallowing |
| Innervation | Branches of pharyngeal plexus (CN X) |
| Blood supply | Ascending palatine branch of facial artery, greater palatine branch of maxillary artery, pharyngeal branch of ascending pharyngeal artery. |
Salpingopharyngeus muscle: want to learn more about it?
Our engaging videos, interactive quizzes, in-depth articles and HD atlas are here to get you top results faster.
What do you prefer to learn with?
"I would honestly say that Kenhub cut my study time in half." – Read more.
Kim Bengochea, Regis University, Denver

© Unless stated otherwise, all content, including illustrations are exclusive property of Kenhub GmbH, and are protected by German and international copyright laws. All rights reserved.