Speed reading myths and practice
"I took a speed-reading course and read War and Peace in twenty minutes. It involves Russia." - Woody Allen
Speed reading is comprised of several techniques that allows someone to read faster. It was first used by the United States Air Force in World War II to identify enemy planes quicker. The system was developed later, in the late 1950s, and it attracted quite a lot of enthusiasts in recent years. It is very easy to see its appeal. Think back when you finished a very captivating and interesting book and you put it down. Would you not want to read more of those in the same amount of time? Or perhaps you've had enough and you just want to finish that dreaded chapter in your anatomy book.
Speed reading promises that you can do all of the above, and much more. However, the saying "if it's too good to be true, then it probably is" applies perfectly in this case. Before you desperately clutch onto the idea in hopes of shortening your reading sessions, stop for a moment. Speed reading is not as good as enthusiasts claim. In fact, Woody Allen's quote can be an overstatement at very fast reading speeds. You might even miss that "War and Peace" involves Russia. Actually, you might not understand anything. This article will discuss the myth of speed reading and its techniques. It will also show you ways that can make you read fast. Although very similar in names, speed reading and reading fast are quite different in practice.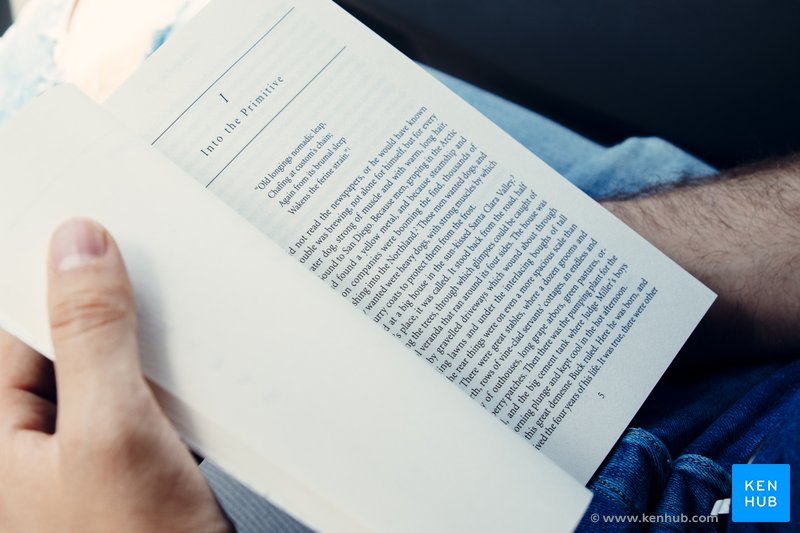 Highlights
Speed reading is a myth and it is not as good as enthusiasts claim. Your brain simply cannot assimilate information at extremely high reading speeds and if you can't comprehend anything after using it, you're pretty much at square one.
The fovea situated within your very own two eyes is the anatomical enemy of speed reading. It's like looking through your front door's peephole. Although you might think that your eyes move continuously along a line while reading, they actually don't due to the small size of the fovea. For crystal clear vision, it needs to divide the entire area into many points and move between them. The reality of speed reading is also busted by the small and limited capacity of your working memory, which is set in stone by genetics. If you simply overload your working memory, nothing makes sense. 
Speed reading strategies are also a myth. Your anatomy and physiology force you to sub-vocalise and stop you from reading multiple lines in one go. Rapid Serial Visual Representation is limited by your working memory and skimming is only an incomplete and preliminary step. 
You can read faster by increasing fluency, eliminating interferences, skimming and using a pointer.
© Unless stated otherwise, all content, including illustrations are exclusive property of Kenhub GmbH, and are protected by German and international copyright laws. All rights reserved.