Sphincter pupillae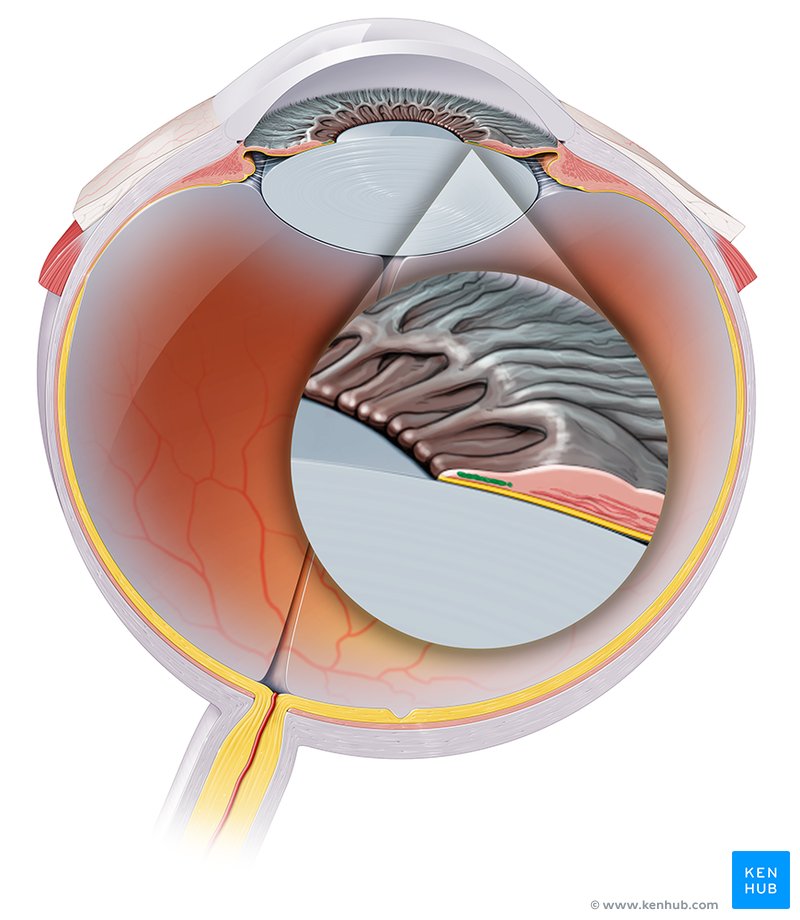 Iris is a part of the eyeball that serves the regulation of the amount of light that reaches the retina, as it features an opening called the pupil through which the light can pass through. The diameter of the pupil is dynamic and it is regulated by a pair of antagonistic muscles found in the iris; the sphincter pupillae and the dilator pupillae.
Both of these muscles are smooth muscles, functioning beyond the control of our will. Their function is to change the diameter of the pupil during two reflexive events;
In these reflexes, sphincter pupillae constricts the pupil (miosis), while dilator pupillae dilates it (midriasis).
Key facts about the sphincter pupillae

| | |
| --- | --- |
| Origin and insertion | Pupillary margin of iris |
| Action | Constriction of pupil (miosis) |
| Innervation | Parasympathetic fibers of oculomotor nerve (CN III) via short ciliary nerves |
| Blood supply | Long posterior ciliary arteries, anterior ciliary arteries (via minor arterial circle) |
This article will discuss the anatomy and explain the function of the sphincter pupillae muscle.
Sphincter pupillae: want to learn more about it?
Our engaging videos, interactive quizzes, in-depth articles and HD atlas are here to get you top results faster.
What do you prefer to learn with?
"I would honestly say that Kenhub cut my study time in half." – Read more.
Kim Bengochea, Regis University, Denver

© Unless stated otherwise, all content, including illustrations are exclusive property of Kenhub GmbH, and are protected by German and international copyright laws. All rights reserved.