Anatomy coloring pages: A fun, effective revision tool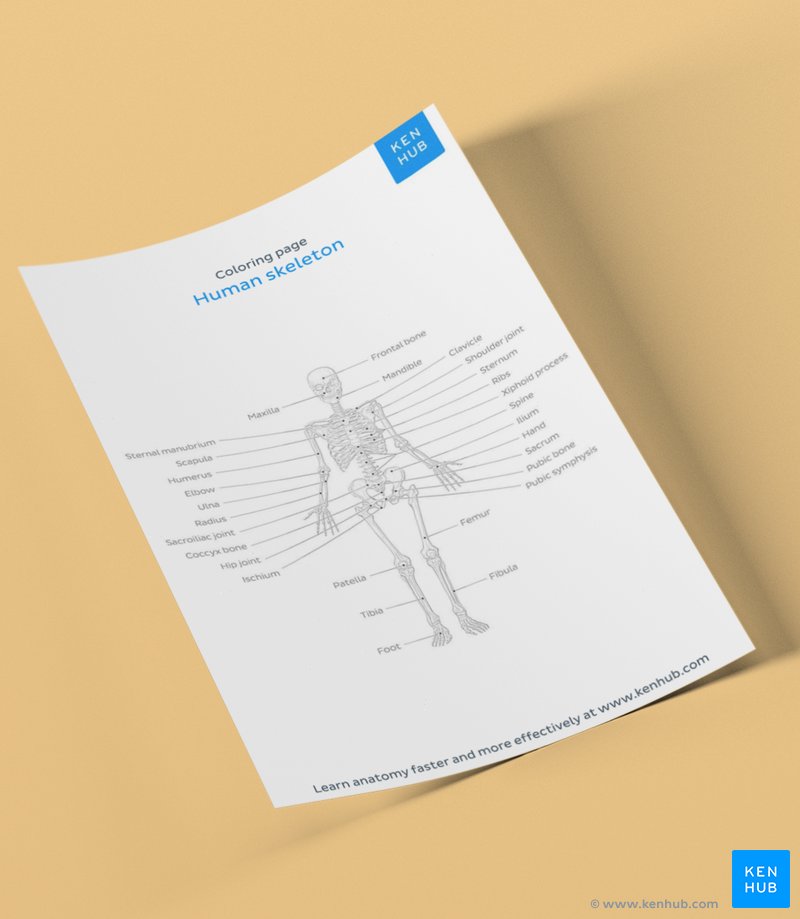 If you've been studying anatomy for any amount of time, you'll know how quickly those once intriguing textbooks and lecture slides can lose their appeal. Before you know it, you're completely uninspired by your learning materials with not an ounce of motivation to study in sight. 
The good news? There are several ways to get back on track. It's simply a matter of finding a way of studying which engages you - and even helps you to forget you're learning at all. Enter: anatomy coloring pages. A fun, stimulating and effective way to learn anatomy that you may never have thought of. Keep reading to find out more - plus, download our 100% free human anatomy coloring pages!
Anatomy coloring pages: What, and why?
First up, what exactly are anatomy coloring pages? Simply put, an anatomy coloring page presents a black and white outline of a labeled anatomical structure for you to color in. If you've already spent some studying a structure (for example, watching a video, taking a quiz or browsing an atlas), this is a great way to solidify your memory of its location, function(s) and the smaller structures that its comprised of.
How to use anatomy coloring pages for learning
An anatomy coloring page can cover any anatomical structure but is especially useful for getting to grips with more complex structures like the brain or the heart. The best way to use an anatomy coloring page is to choose a specific color for each structure and then link this color to the matching label. 
For example, you could use red to color in the lens of the eye, and then color the label annotated "lens" in red, too. Or you could color the iris and its matching label in blue, and the vitreous body and its label in green. 
Why is this such an effective method? Because, rather than learning a list of arbitrary anatomy terms and trying to memorize them through repetition, this method helps you to link the name of the structure with how it really looks and functions in the body. As soon as we attach meaning to a new piece of information, it becomes easier to remember.
Free printable human anatomy coloring pages 
Intrigued to try this learning tool for yourself? Then you'll want to get your hands on our free printable human anatomy coloring pages! The full collection includes:
Brain anatomy 
Skeleton anatomy
In the following section, we'll take a look at each coloring page in detail to help you decide where to start first. Can't decide? Go ahead and download them all! Or get the complete anatomy coloring book.
More fun anatomy learning ideas
Still searching for ways to make your anatomy learning more interesting? Have you ever tried learning with a memory palace? What about quizzes and fill in the blank exercises? Or mind maps and videos? The truth is, there are plenty of techniques you can use to inject some fun into your studies - you just have to look for them! Let's take a more detailed look at some of the above techniques. 

© Unless stated otherwise, all content, including illustrations are exclusive property of Kenhub GmbH, and are protected by German and international copyright laws. All rights reserved.