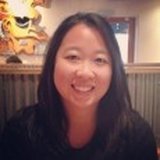 Alice Ferng B.S., MD, PhD
Medical Content
Dr. Alice Ferng is the Director of Innovation and Technology at Microsoft as well as a research Professor of Surgery at the University of Arizona College of Medicine.

Alice has an MD-PhD in Physiological Sciences and Medicine, a B.S. in Biochemistry & Molecular Biophysics, and a B.S. in Molecular and Cellular Biology from the University of Arizona, College of Medicine.
Alice is an engineer and a scientist who is very passionate about medical technology, healthcare, and education. During her studies as an MD-PhD candidate at the University of Arizona College of Medicine, she became enamored with ways that technology could be used to augment medicine and health. Besides Kenhub, Alice has been involved with multiple medical education companies, including Osmosis and Picmonic and she is also an author for Medgadget.

Alice is an active researcher and a member of several reputable professional associations, such as the American Medical Association (AMA), American College of Surgeons (ACS) and the American College of Physicians (ACP). On several occasions, she has been a presenter in the American Association for Anatomy (AAA).
Connect with Alice
ResearchGate | LinkedIn

Our medical review process
Kenhub helps students from around the world to learn better. We are committed to providing healthcare students with high-quality, reliable and accurate information about the human body. All information on our website is grounded on academic literature and research, validated by experts, and trusted by more than 2 million users. We follow the highest educational and scientific standards. The authors of our articles are medical students, junior doctors, or postgrads who are passionate about anatomy, histology and medical education. Kenhub does not offer medical advice. Read more.