Human body systems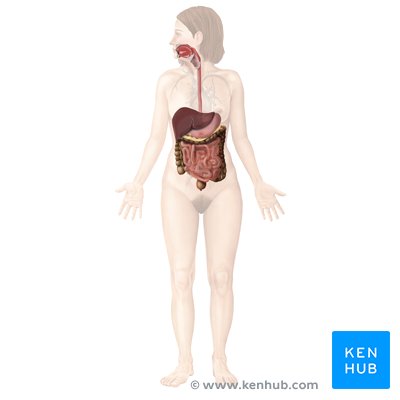 The human body is a biological machine made of body systems; groups of organs that work together to produce and sustain life. Sometimes we get lost while studying about cells and molecules and can't see the forest for the trees. It can be helpful to step back and look at the bigger anatomical picture.
This topic page will provide you with a quick introduction to the systems of the human body, so that every organ you learn later on will add a superstructure to the basic concept you adopt here.
Key facts about the human body systems

| | |
| --- | --- |
| System of organs | A group of organs that work together to perform one or more functions in the body. |
| Musculoskeletal system | Mechanical support, posture and locomotion |
| Cardiovascular system | Transportation of oxygen, nutrients and hormones throughout the body and elimination of cellular metabolic waste |
| Respiratory system | Exchange of oxygen and carbon-dioxide between the body and air, acid-base balance regulation, phonation. |
| Nervous system | Initiation and regulation of vital body functions, sensation and body movements. |
| Digestive system | Mechanical and chemical degradation of food with purpose of absorbing into the body and using as energy. |
| Urinary system | Filtration of blood and eliminating unnecessary compounds and waste by producing and excreting urine. |
| Endocrine system | Production of hormones in order to regulate a wide variety of bodily functions (e.g. menstrual cycle, sugar levels, etc) |
| Lymphatic system | Draining of excess tissue fluid, immune defense of the body. |
| Reproductive system | Production of reproductive cells and contribution towards the reproduction process. |
| Integumentary system | Physical protection of the body surface, sensory reception, vitamin synthesis. |
Human body systems: want to learn more about it?
Our engaging videos, interactive quizzes, in-depth articles and HD atlas are here to get you top results faster.
What do you prefer to learn with?
"I would honestly say that Kenhub cut my study time in half." – Read more.
Kim Bengochea, Regis University, Denver

© Unless stated otherwise, all content, including illustrations are exclusive property of Kenhub GmbH, and are protected by German and international copyright laws. All rights reserved.