The importance of cross-sectional anatomy
"A truly great book should be read in youth, again in maturity and once more in old age, as a fine building should be seen by morning light, at noon and by moonlight." - Robertson Davies
In this article we will learn what cross sectional anatomy is, and how it helps you solidify your anatomy knowledge. 
Life is all about perspectives. Every decision you take from the moment you rise in the morning until the moment you go back to bed has at least one perspective. In a perfect world, every individual would take a problem, situation or interaction and analyse every single point of view possible. In other words, he or she would read a book "in youth, again in maturity and once more in old age" just as the above Canadian novelist stated.
However, when it comes to discussions and daily challenges, many people go through their lives stubbornly clutching on to a single point of view, usually theirs. They ignore the fact that looking at a problem from multiple sides can give them a better understanding of what they are facing.
Anatomy is exactly the same. It takes devotion, patience, and above all, multiple perspectives to truly grasp this subject. Learning structures and relations strictly from one or two angles will give a false sense of knowledge because building a 2D picture, although essential, is not the complete picture. You might pat yourself on the back, but the "back" itself is absent from your knowledge.
This article will explain how cross-sectioning your existing or future anatomical theory and facts will eliminate any rough edges from your mental drawings. In other words, this article will make you an anatomy van Gogh.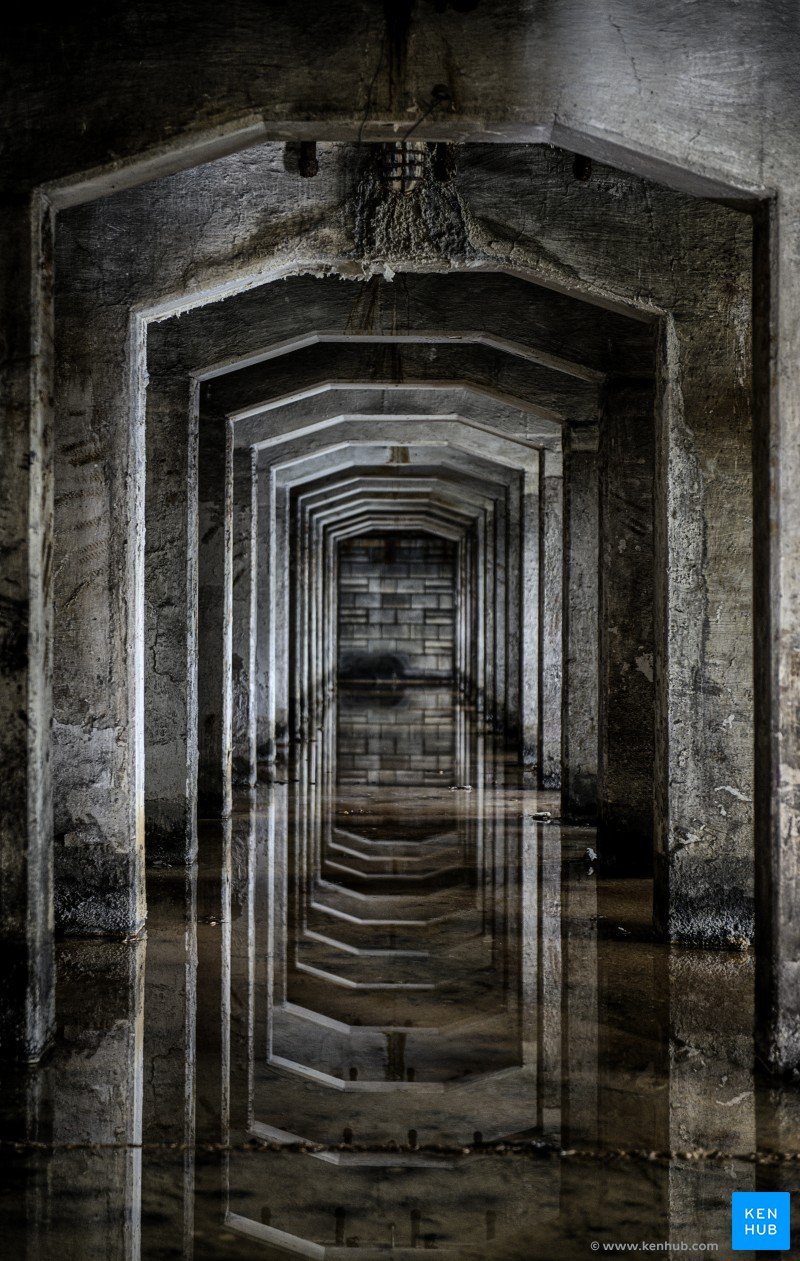 Clinical value: It prepares you for the future
Computed tomography and magnetic resonance imaging are the two most common imaging diagnostic tests performed after X-rays. In other words, doctors request and examine cross sections on a daily basis. Although medical students learn to read such images during their rotations in the radiology department and during residency, prior exposure to cross sections would be highly beneficial.
Rather than starting from scratch while in hospital, you could learn and practice interpreting such sections in the pre-clinical years. This experience would facilitate learning in the clinic since the foundations would already be developed, allowing you to deepen your knowledge rather than learn it fresh.
The importance of cross-sectional anatomy: want to learn more about it?
Our engaging videos, interactive quizzes, in-depth articles and HD atlas are here to get you top results faster.
What do you prefer to learn with?
"I would honestly say that Kenhub cut my study time in half." – Read more.
Kim Bengochea, Regis University, Denver

© Unless stated otherwise, all content, including illustrations are exclusive property of Kenhub GmbH, and are protected by German and international copyright laws. All rights reserved.